trucks, vans, articulated lorries, buses.


The department of trucks deals with the largest vehicles in our company. We maintain and repair, among other things. Trucks, buses, sat-tractors, special vehicles. As the first company in Poland, we started to regenerate the catalysts in the trucks. At the moment we have our own stock of catalytic converters that comply with the applicable Euro 5 and Euro 6 standards, which means that we are able to shorten the waiting time for the finished part to a minimum.
We also offer DPF filter regeneration in trucks. We use the systems from the Hartdridge company, which is a leader in the field of sub-group repairs in diesel engines. It should be added that the majority of vehicle manufacturers recommend regeneration of the DPF filter with the help of the Hartridge system.
We often regenerate or replace the catalysts and filters in our service from companies such as: Volvo FH, Renault Gama T, Premium Magnum, Iveco Eurocargo, Stralis and DAF XF.
Services provided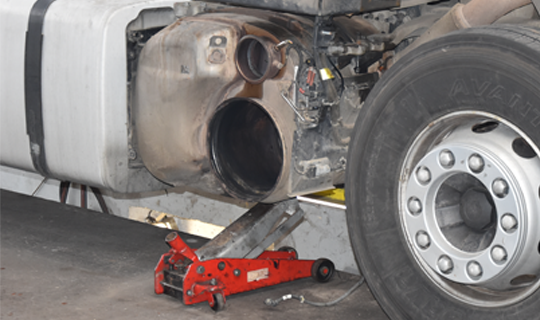 Catalysts
Because of their dimensions and the amount of exhaust gas that the trucks emit, many standards have emerged that determine their quantity and quality. We have catalysts that meet both Euro 5 and Euro 6 standards. We are the first company in Poland to take over the regeneration of the catalysts by replacing the inserts and restoring their functionality. We also regenerate the catalysts using Hartridge 300 DPF. In addition to regeneration, we deal with the sale of the new catalysts to trucks.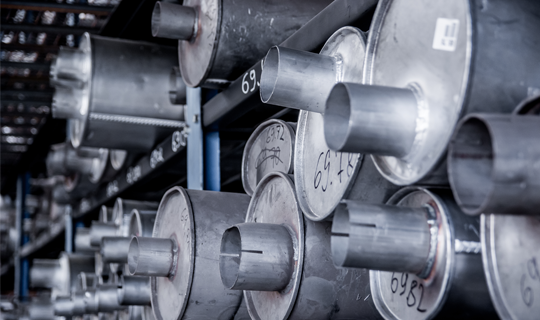 Silencers and pipes
The silencers in the trucks are diverse and consist not only of the middle silencers, but also of many connecting elements and pipes. Their design specification also follows from the construction variety of the largest vehicles and functions performed. We are able to supply or make every silencer and pipe, thereby meeting customer expectations.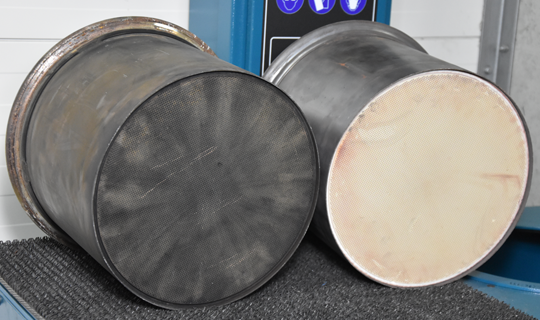 DPF filter
In our offer we have DPF particle filters for trucks. We deal with the sale of new and regenerated filters. We carry out the regeneration with the help of Hartridge DPF 300, through the air flow and burn out soot.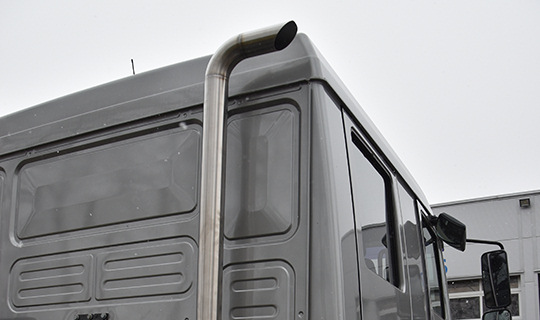 Modifications
Tuning the trucks is a specific element of our job. Large vehicles, which are mainly used in transport and logistics, are adapted to industrial purposes, but sometimes their owners still decide on their modifications or tuning. Tuning the trucks not only serves to adapt the exhaust systems to the specifics of the branch, but also to distinguish them by their tone or appearance. The car department has carried out various atypical orders and met the needs of customers.
Detailed information on selected services
Frequently Asked Questions
sample projects