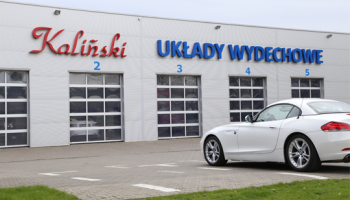 Great experience
We have been on the market for over 25 years and we are recognizable in the automotive industry. We take part in trade fairs and industry events every year. We also export our products abroad. We know the customers and know what they want us to do.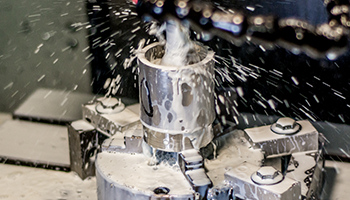 Our own production
We do all is missing ourselves. We have the machines for metal processing, among others. the bending machine and the milling machine. This enables us to form the metal elements and sub-groups that are not only used in the automotive industry.

Professional regeneration
There are only a few companies which regenerate the catalysts and particle filters in Poland by exchanging filter inserts. In this way we get the systems ready again. This is more cheaper than exchanging the whole sub-group. We use the latest Hartridge DPF 300 machine for the regeneration process.

Effective service
We consider each implementation individually and we look for the best solution. We advise or carry out a specific service ourselves. Our service is "the laboratory" where we can take on any technical challenge.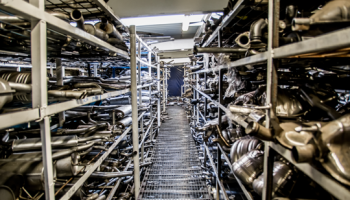 The warehouse
We have almost 40,000 products on over 14,000 square meters. Rich base of goods allows customers to quickly deliver necessary items. You do not have to wait for the delivery from the distributors, the operation runs very quickly.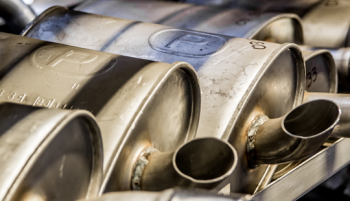 Experienced suppliers
We work with well-known industrial companies (both from Poland and abroad), which guarantee good quality and service with their brand. Our products are characterized by reliability.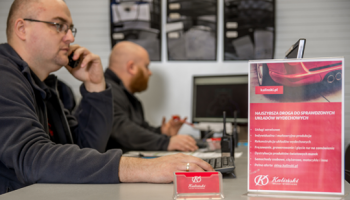 Complex service
We fulfill the orders quickly and skillfully. Customers usually get the purchased product on the second day. Our reputation is confirmed by positive opinions on the internet and at the trade fairs or other industry events.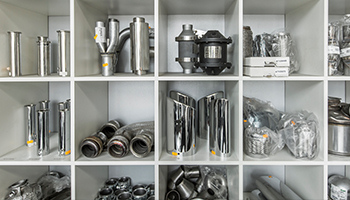 Variety of products
We deal with exhaust systems in a complex way. We offer sub-groups, parts for the exhaust systems and fasteners. You can order everything you need to repair and replace the exhaust systems from us.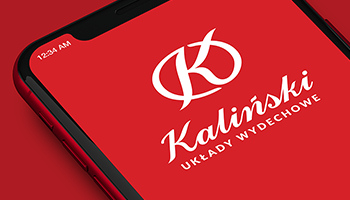 Distribution
Our products can be bought from anywhere in the world with access to the phone or with an internet connection. We have our own very expanded internet business, we are also on Allegro, Ebay and Autoline websites. We carry out orders both by telephone and online. We export our products all over the world.